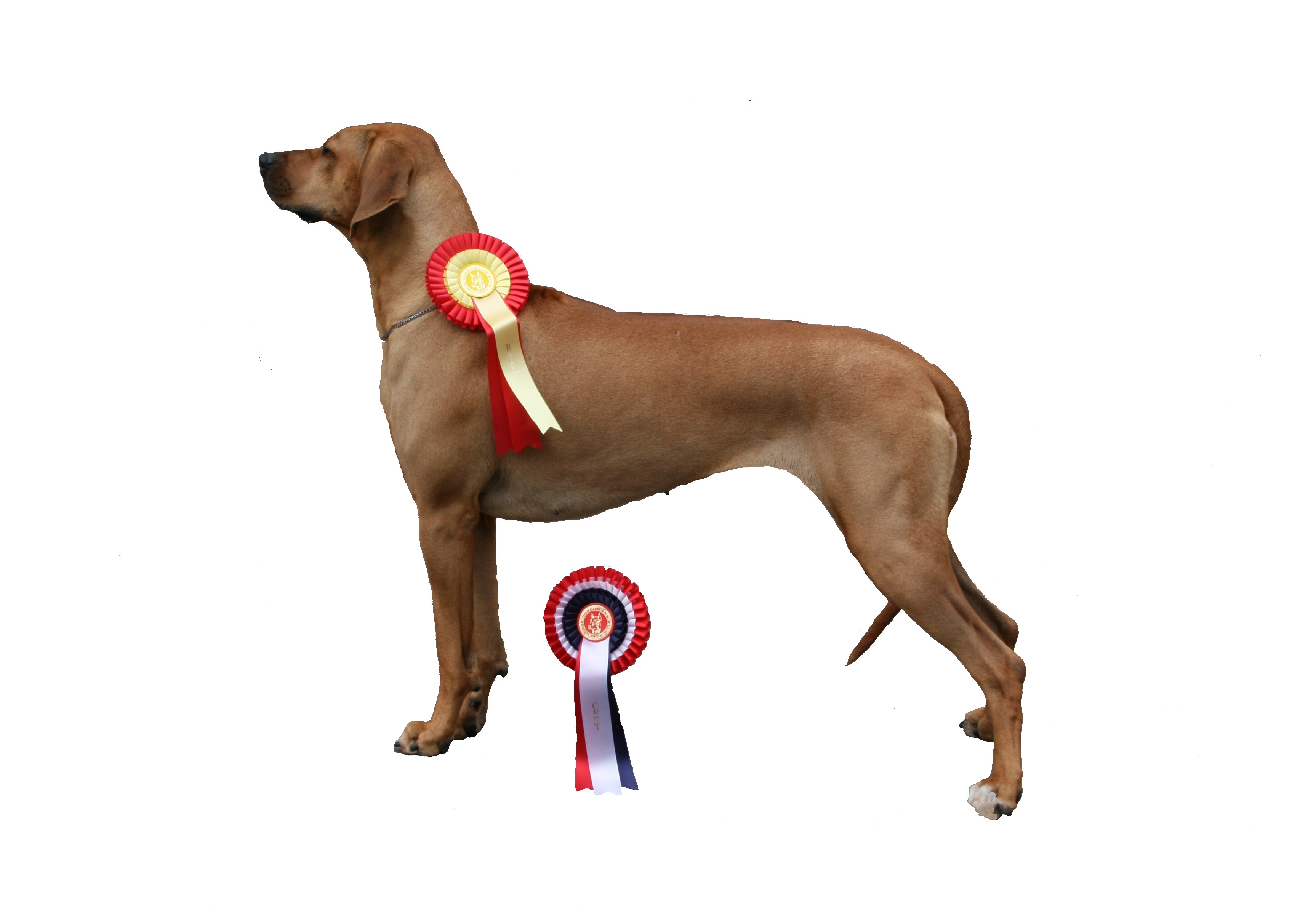 Loba comes from Kennel Kangelani. She moved to our home 5 months old. Thank to Marit, Kennel Kangelani, who gave us the opportunity to have this lovely girl. Loba is a typical RR, loves family and friends, ignore strangers, is a bit stubborn, or should I say smart:) She has a good temperament, learns fast, and has a beautiful exterior. She is our queen !!
Facts:
Mother : INT NORD UCH KBHV-04 Kamba Anatlinda's Ezena
Father: ZA ZIM CH Globe's Roving Red Regent.
Born: 2007.02.20
Hight: 64 cm/ 25,2 inches
Weight: 36 kg/79,2 lbs
HD: A /A ED: 0/0
EOAD (Early Onset Adult Deafness) : Carrier
Pedigree here
Titels: Norwegian Ch, Swedish Ch RUBISS 2009
Show result here.
Loba has given birth to our first litter Adjua
18/6-14- Fineste Dronningen !
Loba og Mali koser seg
5/5-13-Loba has been on blood tracking course, never to late :-)
28/10-12- Loba our proud mother to Khan, Shaka, Conan and Mocca.

Loba on the beach !
2011-09-05- Loba has been in triple show in Drammen updated Shows
Mother and daughter !
2011-08-06 Loba has also been on the double Show last weekend - updateShow
17/6-11 Bilde under av mor Loba og sønn Khan, en liten hvil med mamsen er deilig:)




Bilder under Loba drektig på dag 33
Loba i sitt rette element, høsten er en fin tid
Flotte Lobajenten:)
Loba elsker kos og varme:)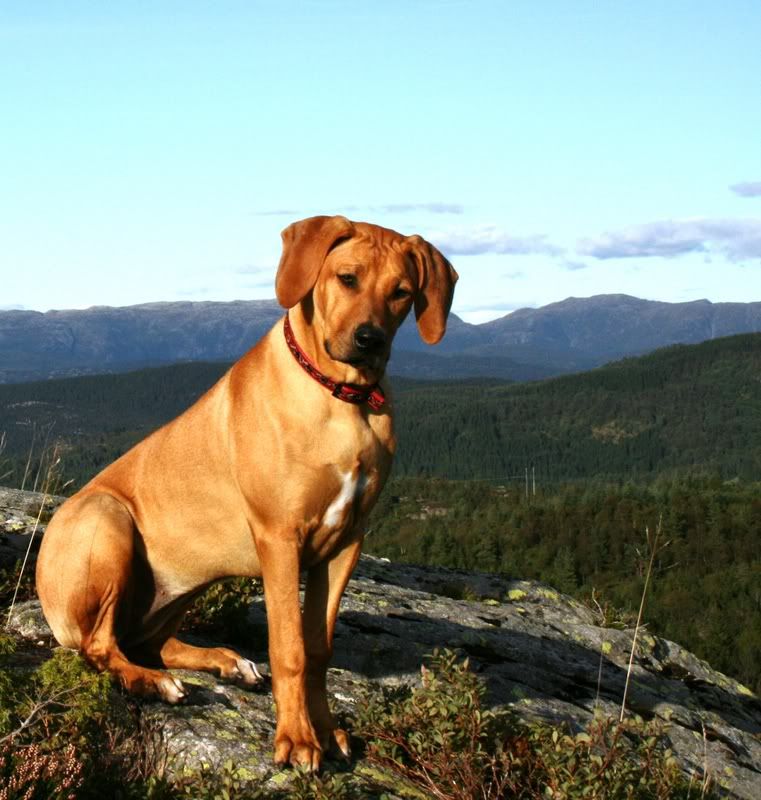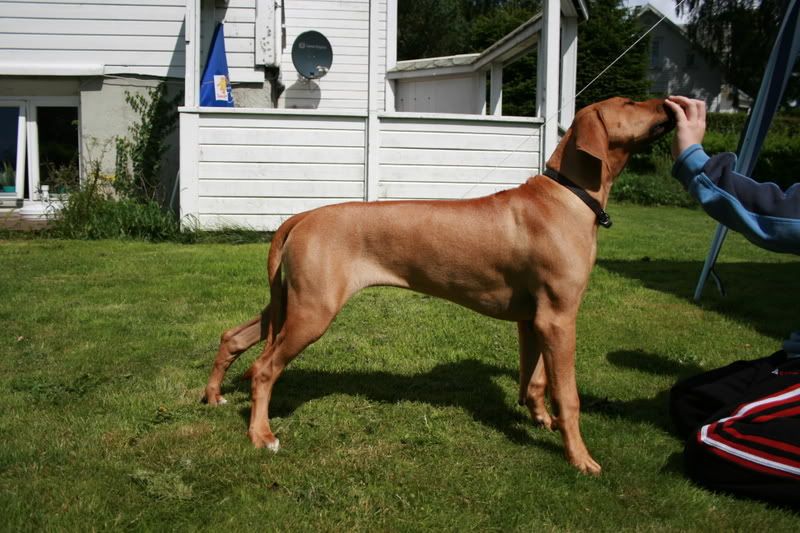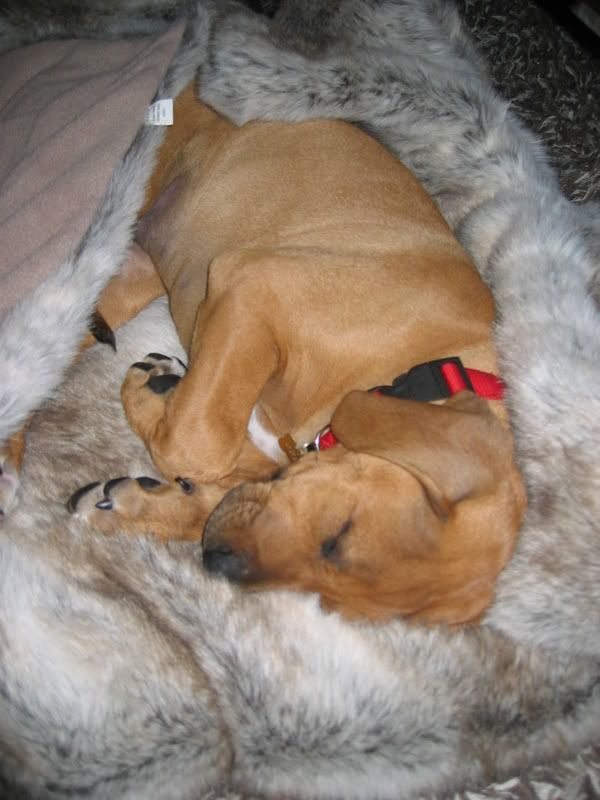 Bilde over har jeg fått av Lobas tidligere eier Sigrid.
Loba 4 uker
Copyright ® Sonja Helene Olsen